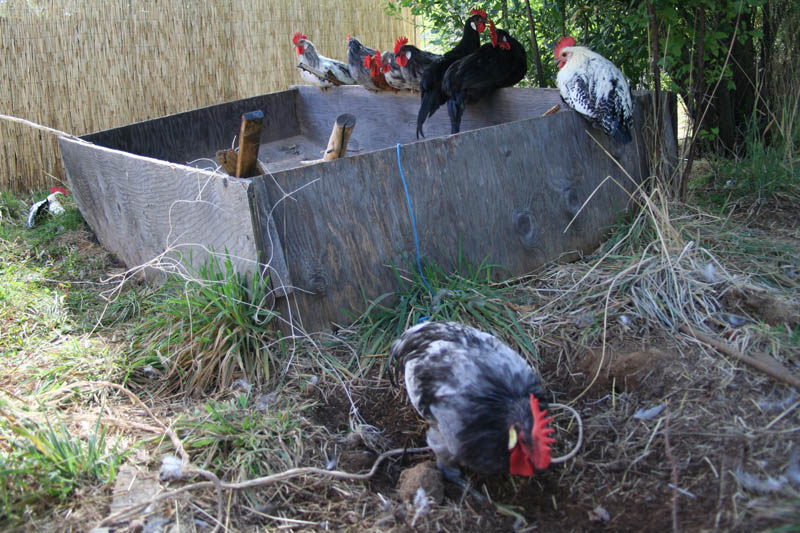 Our 26 May chicks turned out the be mostly roosters – though we do have 9 pullets. Now  4 months old, they are separated into 2 groups – the mixed group, consisting of: 2 buttercup roos, 3 buttercup hens, 4 blue Andalusian hens, 2 Egyptian fayoumi hens and 1 rooster, 4 golden polish roosters. In the last few days, there has been a bit more chasing going on. Then there is the rooster group, which leaves the coop through a pop door in the back into the orchard part of the garden, and so far, not a single  roo has flown across the fences. However, if you walk all around the greenhouses, you get to see the mixed group through a wire fence.
Meet Gulliver – Gulliver travels
He likes the ladies – and if he were not chasing them so much, I'd let him be with the mixed group. This young rooster lad figured  out the lay of the land …he saw me walk it and followed me, I assume, one of those days a few weeks ago. Gulliver is the Egyptian fayoumi roo who was the very first of all to crow. Every morning and evening, Gulliver makes his rounds and  travels to the other side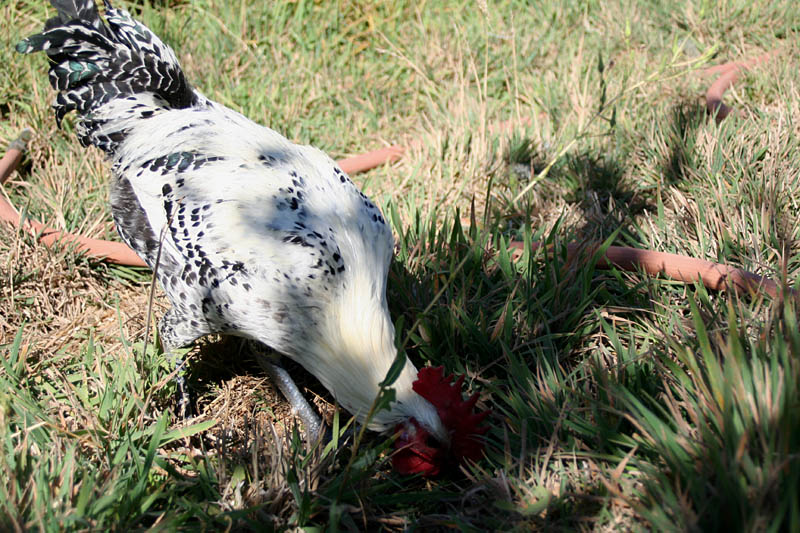 of the greenhouse, and even to the garden entrance, looking for stuff & crowing everywhere. He is well behaved towards me at all times.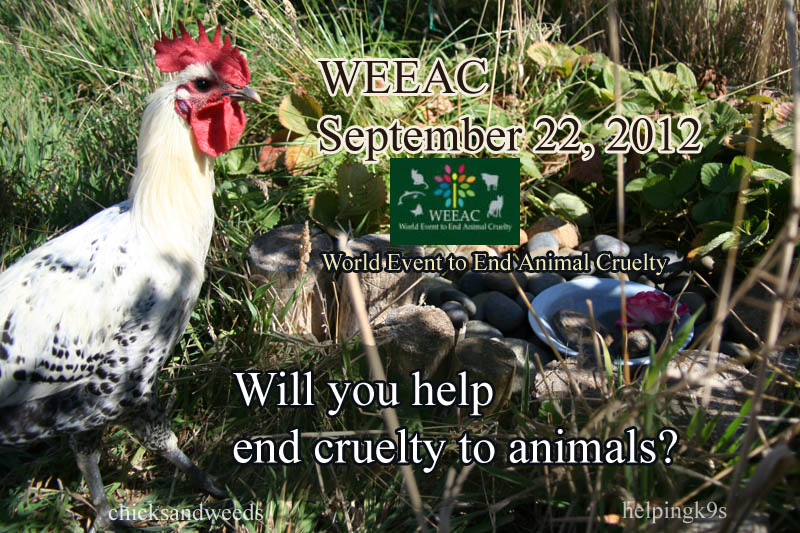 I called him over on WEEAC day to a special spot by the outside fence bed, then he finished his rounds. He takes treats from me, tells me when I need to turn the water on, checks out the greenhouse if I leave the door open, and – he hopes to get lucky with the hens – which occasionally he does when for some reason they err into the outside of their area. Gulliver has not shown any sign of territorial display towards me – unlike a few of the orchard roos. I call him Gully for short.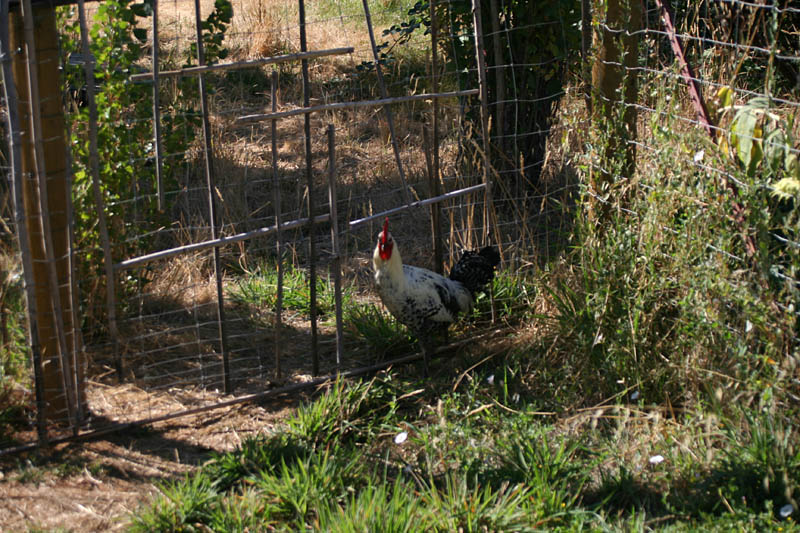 He was so used to walk to the front  of the garden, that he did so when we had 2 new 4 month old puppies running in there last week. He has to get through a dog safe fence to get there, but then didn't find his way through back again fast enough. They caught him, but only by the wing tip before I lead them away …he walked off unscathed, but has not gone into that part of the garden since then ….but is still trying his luck with the ladies ….
This is Gulliver at 5 weeks: