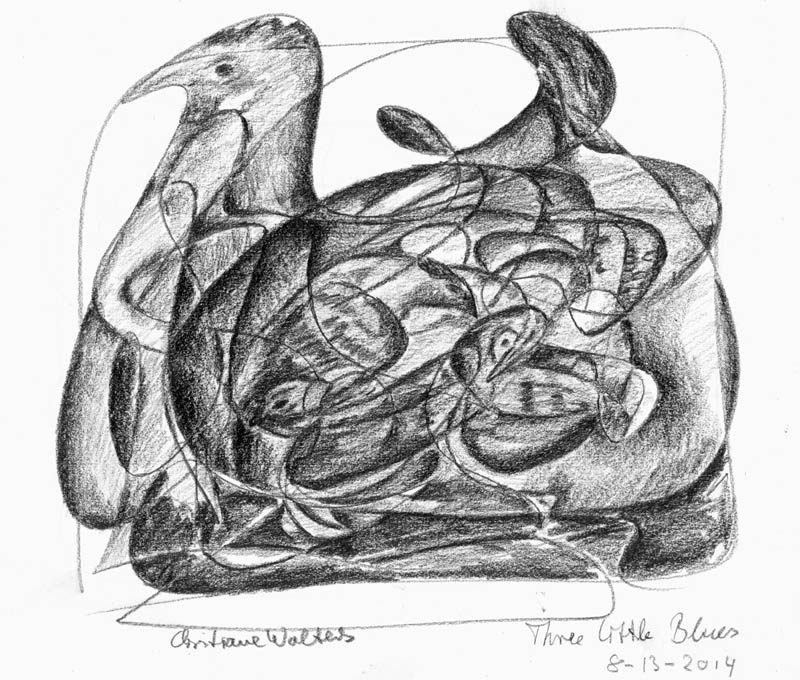 Seeing your little lifeless body on the coop floor, your mama still
clucking to you – is a sight I won't forget in this life.
It will not always hurt like this. I told your mama that all her
babies are gone now – and I am so sorry. Little one, you were
beautiful and  I was so looking forward to your being with us here.
Sometimes – you don't get to sing your song for very long.
Feeling heartbroken for the little one who died today.
A few unfortunate circumstances, and misguided preferences – makes it all worse.
You were seen and loved – and after what happened to your 2 siblings – you
were also afraid. …as if you knew – so very strange. I am so
sorry.
Life – Life – how it bursts forth everywhere in all kinds of forms.
Attention – is what makes the crucial difference – focused attention
of someone's eyes and heart –  making another life-form seen, and loved.
Today there is sorrow that life, this grand life that bursts forth in
abundance everywhere – will not shine through you any more. The song
of your lives was short – sweet little blue chicks – and this is another
reminder – that nothing but living and being you – nothing but being
your song right now is gonna ever be exactly  like that – nothing but you.
It is true, that quote – for animals and other life forms here too, not only humans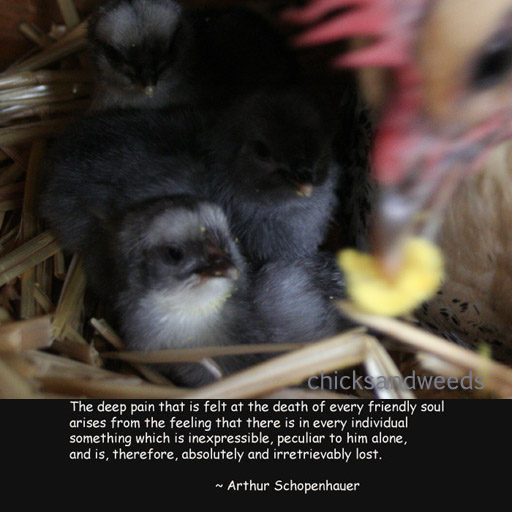 You are irrevocably gone, a momentary blip of focus in the sea of consciousness – but seen and cherished and loved …there is something about that that seems to make it eternal.
Just that – your having been seen, adored – doing what you did.
Placing loving attention fulfills a sacred purpose of all this life being born – to be
recognized in perfection and beauty – to put attention  on anything
with adoration and love –  does something that nothing else will do
– it brings forth another level of life in life. It creates Beingness.
And last night I took to Pencil Magic in pain – "just a little chick" they say. "They" don't know  … about all this life – connected through invisible matrix of being. Sweet little blue chicks, I can see you all there in the drawing – I even know which one of you is which. Does a drawing give some meaning –  I don't know – but it feels right to have done it….and in the morning, I noticed there was peace in me that could not be found yesterday.
Thank you little blue chicks. Glad you got to know being under a mama's wings.
If you like, you can learn Pencil Magic here on gorebaggtv live (and archives), and also review lessons here on the Tools for Transformation -> Art ->Pencil Magic ->  Lessons section