This is the general chicken health page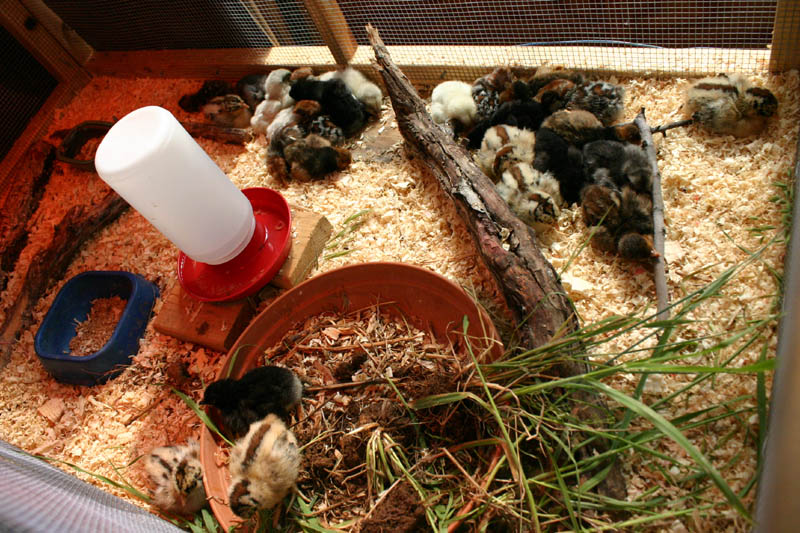 If you want to or have chickens, you will want to keep them healthy – I am just gonna assume that you do:)
My philosophy: Prevention is best and providing a good natural environment, omnivorous natural, pesticide and GMO free nutrition and avoiding unnecessary stress is better than all treatment.
Physical injury: In the time I have kept chickens, this a discovery that has me floored: chickens have amazing healing abilities from physical injury. Just give them protected ASAP, space and some good food and possibly a heat lamp to keep temperature around 75 – and be amazed.There are other things people do, but I am no longer convinced that it is necessary.
As far as their ability to recover from illness, I am a firm believer in healing through giving them the optimal nutrition and environment they need – as well as, if need be, I might also resort to medications. For the moment, I will just be posting some links where chicken illness is described and also what can be done about it. So far my chickens have not been sick that I know of. They are not vaccinated against anything, were exposed to grass and earth from day 1 and get free range experience, feed is organic.
After some research I have come to accept that all chickens to some degree have internal parasites. If they are healthy, this is not a problem. It becomes a problem if they get out of balance.
Providing them with year round dust-bathing is the best method to prevent external parasites. Quarantine any adult birds entering your flock and restrict entry of people from other farms to your coop and runs.
Here are some links where I would look for answers if I thought my chickens were sick.
http://naturalchickenkeeping.blogspot.com/ – this site seems to have been inspired by the adventures of Beekissed and her chicken flock – which she recovered in a very neglected state and healed the natural way. The original posts were on backyardchickens.com. Soon after this natural chicken keeping blog site was launched, Bee asked that her answers no longer be used as she was afraid that the words would be changed (ie her being misquoted), but they they could keep what was posted already – VERY good advice from Bee – you can also look around on backyardchickens.com for her posts. The other posts by Bee are being reworded.
http://www.backyardchickens.com/ type in what you are worried about in the search or just browse around.
http://www.chickenvet.co.uk/health-and-common-diseases/index.aspx – based in the UK
http://www.the-chicken-chick.com/  just scroll down long enough and on the side menue, you'll find a lot of good chicken posts.
Good Luck and many Blessings and Happy chickens to you.