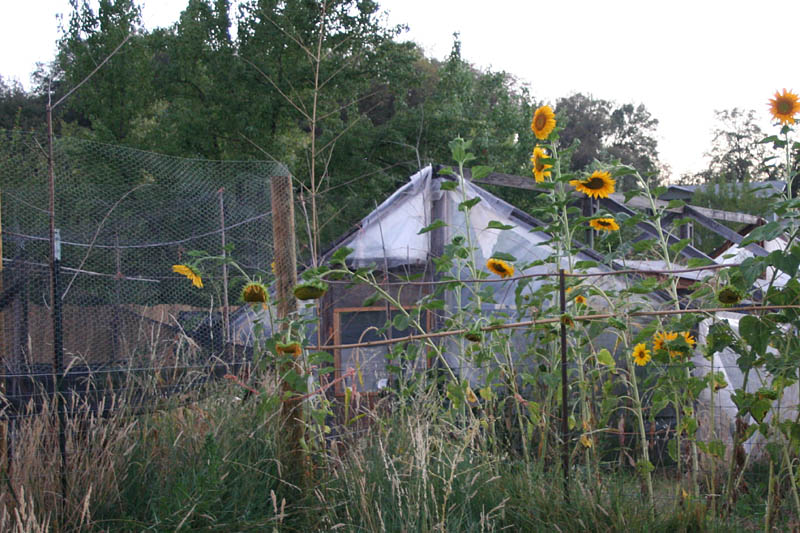 In addition to sun flowers, clover, a small patch of winter squash, container/raised bed tomatoes, pole beans, greens, I am looking at planting/seeding out these heat tolerant plants next year, which just happen to also be edible. ( – some considered weeds – or survival food plants – depending who you ask):
lambs quarters,
canna lily,
nut sedge,
sweet potatoes,
ocra,
black eyed peas.
I think I will have my hands full adding just these.
For soil development and/or as cover crop: amaranth and rye as well as more clover.
keep encouraging the dandelions.
I already have strawberries, though they need water, a couple of comfrey plants and a few other grasses and bushes, mullein and an apple orchard, and walnut trees, which also need water. I am nurturing a few baby trees – a walnut, a couple of oaks, and Japanese maples, as well as some poplars, which are trying to form a grove and then there are 3 baby olive trees.
I am gonna give pumpkins a better shot next year …and maybe, in some strategic spots, cucumbers and watermelons.